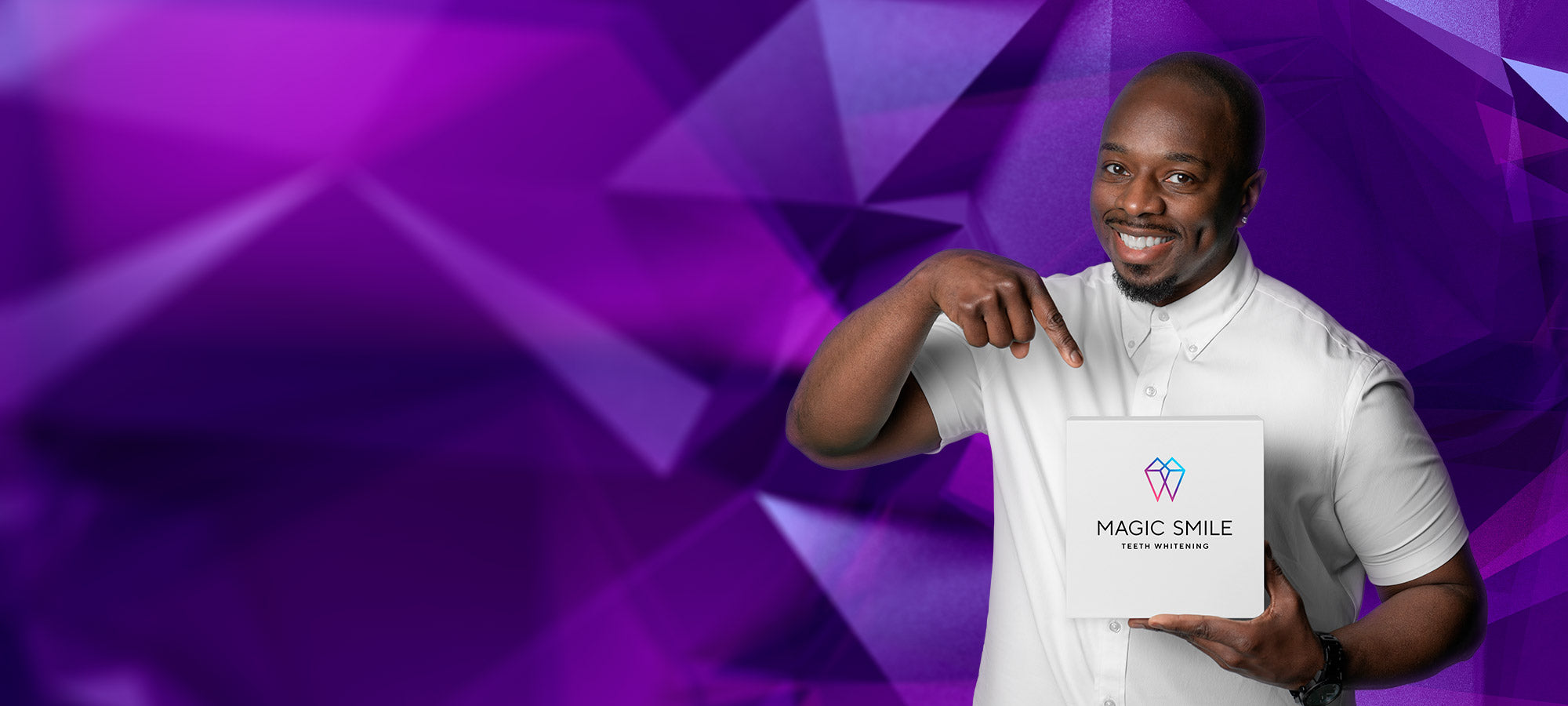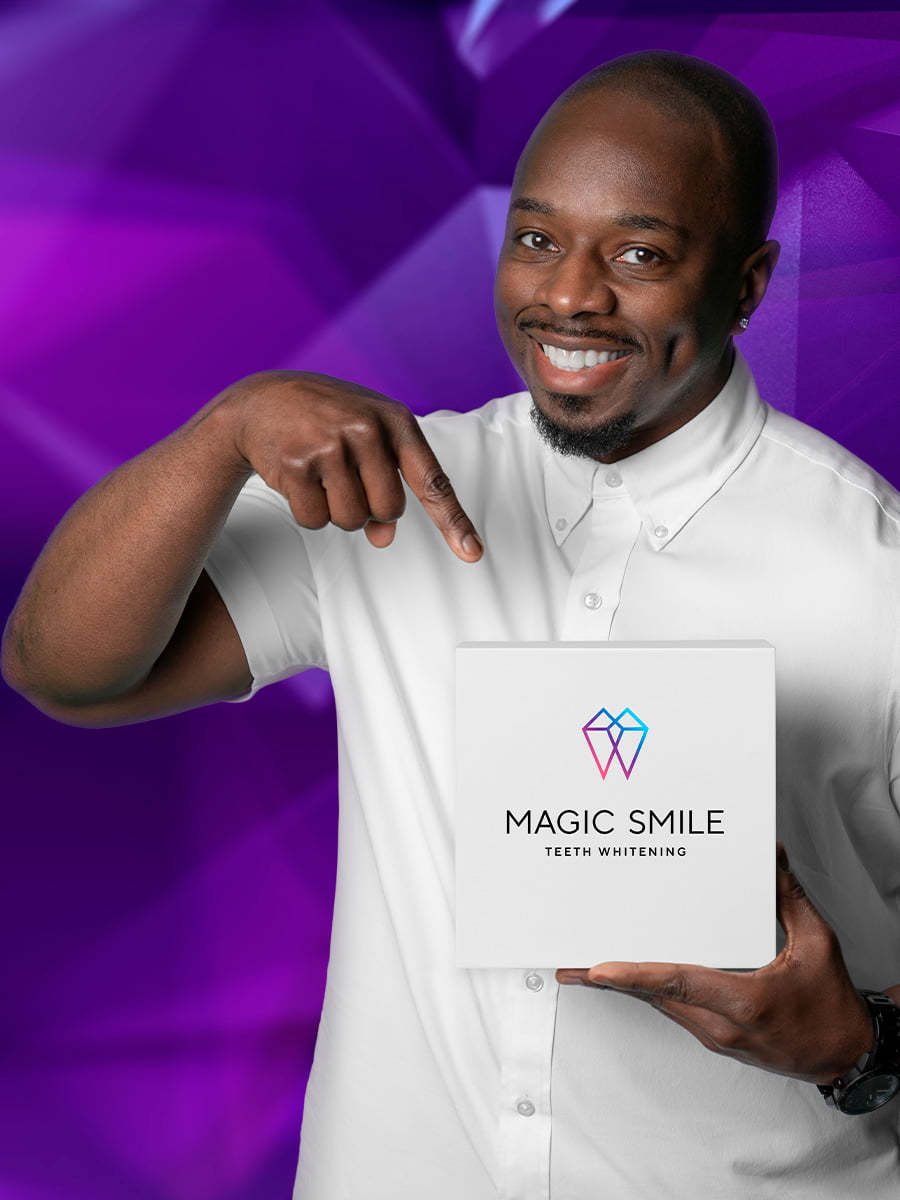 Not Just a Smile
We care about your health, confidence, and image
Save $33.50
Save $29.00
Save $10.00
Save $20.50
Save $17.50
Sold out
Magic Gel
Sale price

$22.50
Regular price

$45.00
Recreate yourself with the Magic Smile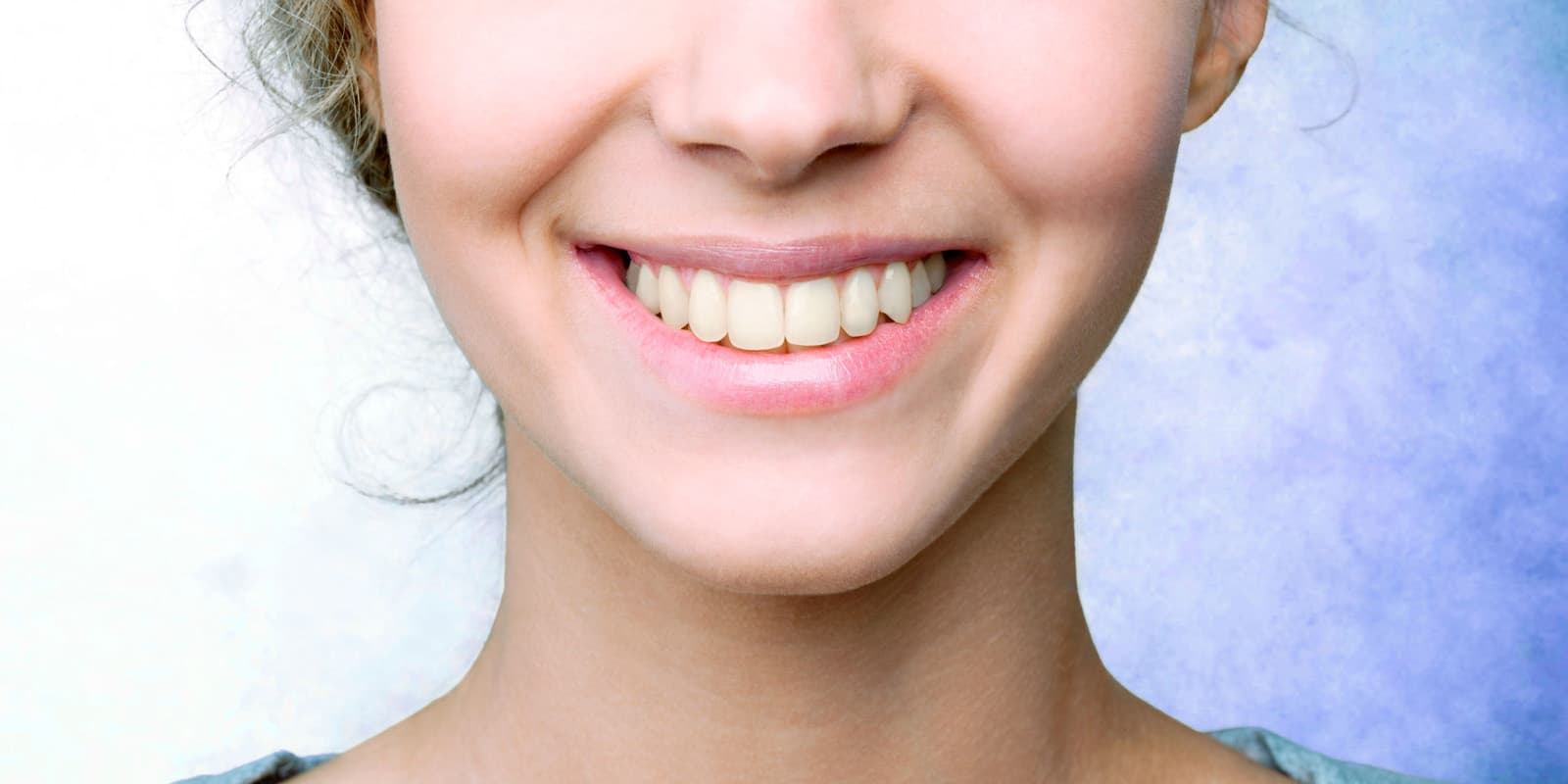 Before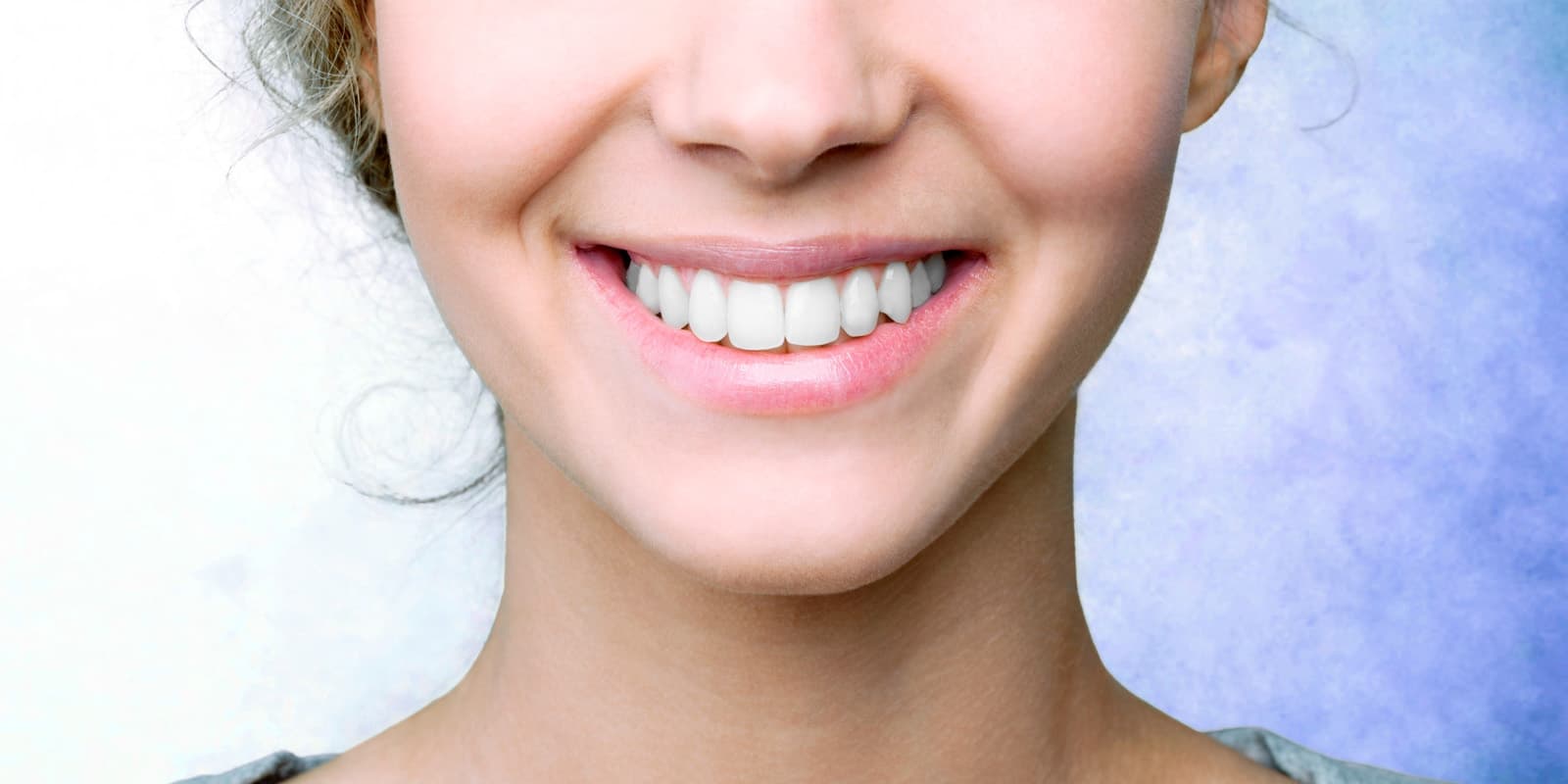 After
Say hello to my new friend. Magic Smile Strips have become my must-have for flights. Fast, efficient and safe. Strips take up so little space in a handbag or luggage!
Before, my decision was between white, sensitive teeth or yellow, pain-free teeth. Magic Smile has given me the best of both worlds.
Magic Foam is a fantastic product that freshens your smile and breath at the same time. Whether I have a date or an unplanned meeting with friends, Magic Foam is always with me.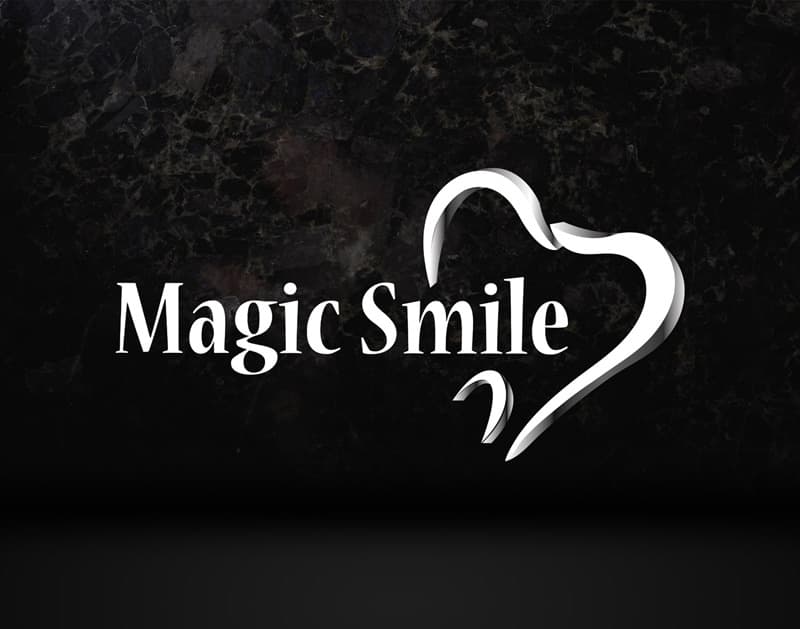 2012
Magic Smile, the brand of professional in-office teeth whitening, has been launched.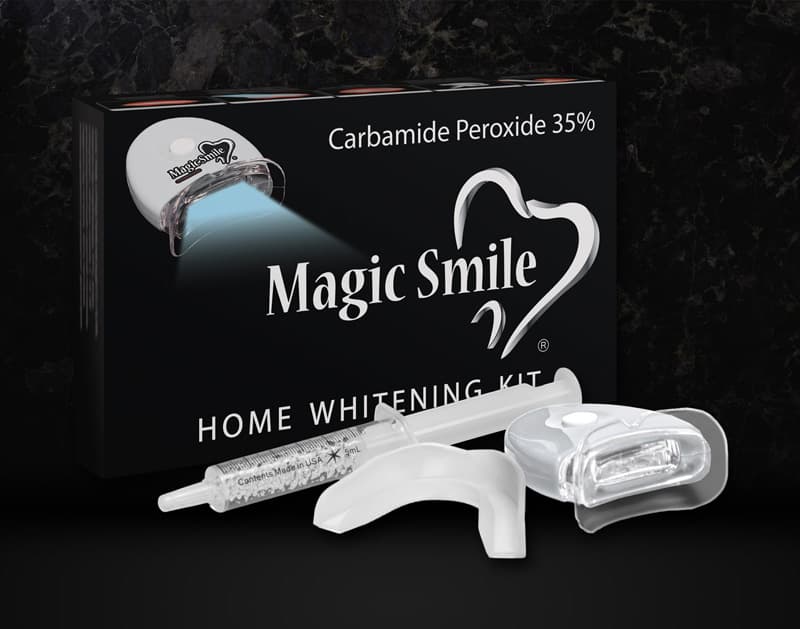 2014
Introduction of a unique comprehensive approach: in-office and home teeth whitening combination. The Home Kit with carbamide peroxide gel has been designed.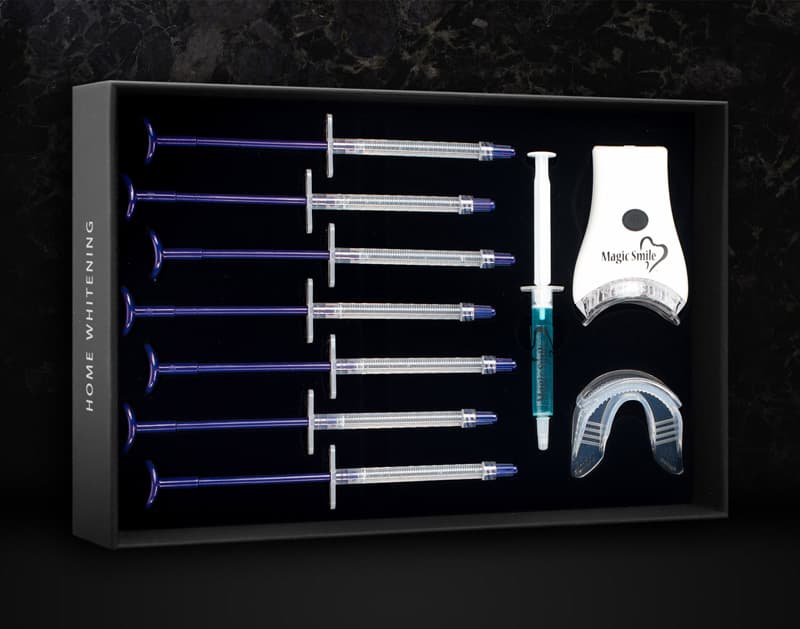 2017
A new approach is applied — not only whitening, but also strengthening of teeth. Magic Minerals gel was added to the updated Home Kit for enamel remineralizing to reduce sensitivity.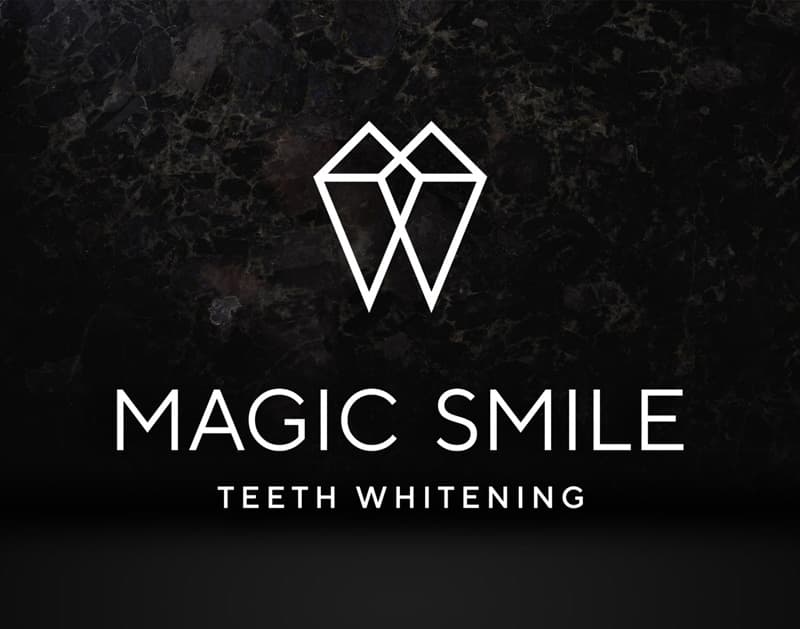 2018
Magic Smile was rebranded.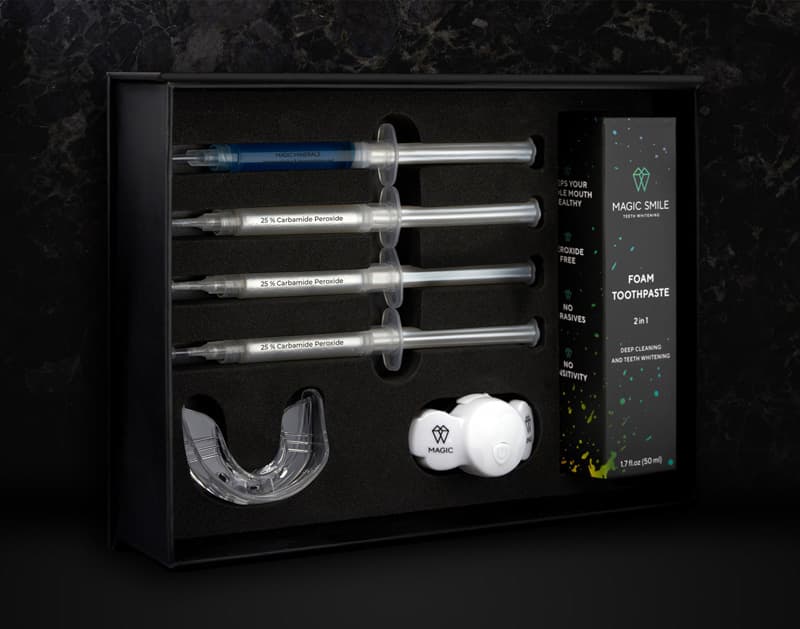 2020
The Home Kit receives comprehensive updates, and the whitening gel is improved.  An innovative enhancement to the Home Kit: Magic Foam toothpaste is created to prolong whitening results.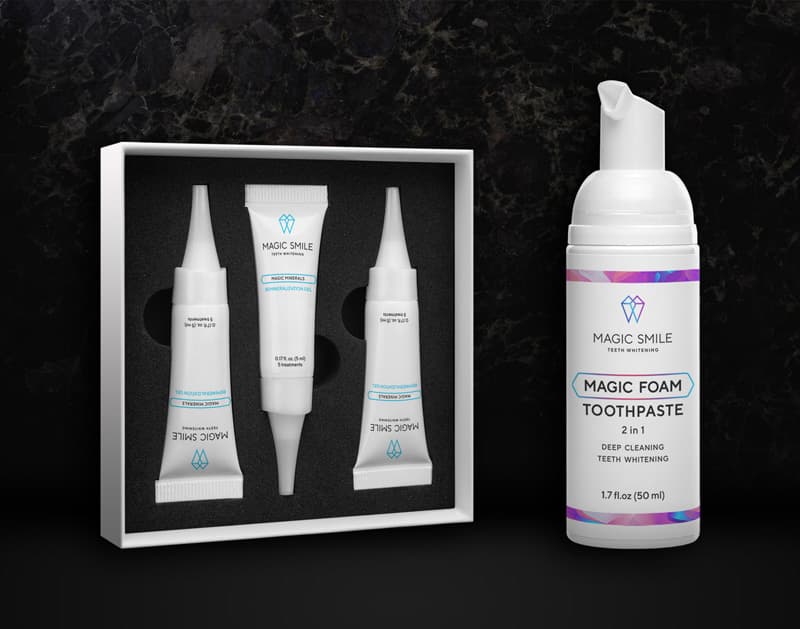 2021
Magic Foam and Magic Minerals have become independent products that whiten teeth, maintain results and improve oral hygiene.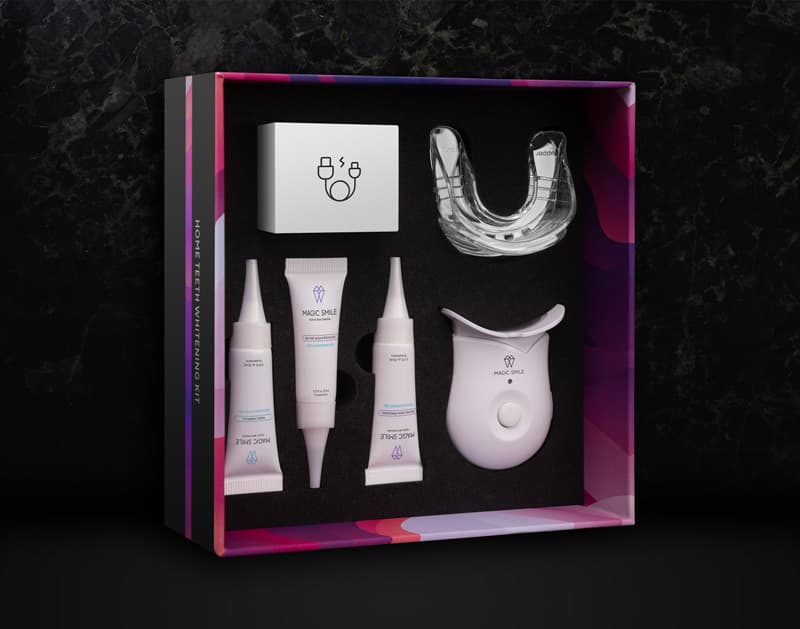 2022
Major updates and expansion of the Magic Smile Home Line. The long-awaited Magic Strips, new PAP whitening gel formula and Magic Light Mini LED mini lamp with red and blue light have appeared.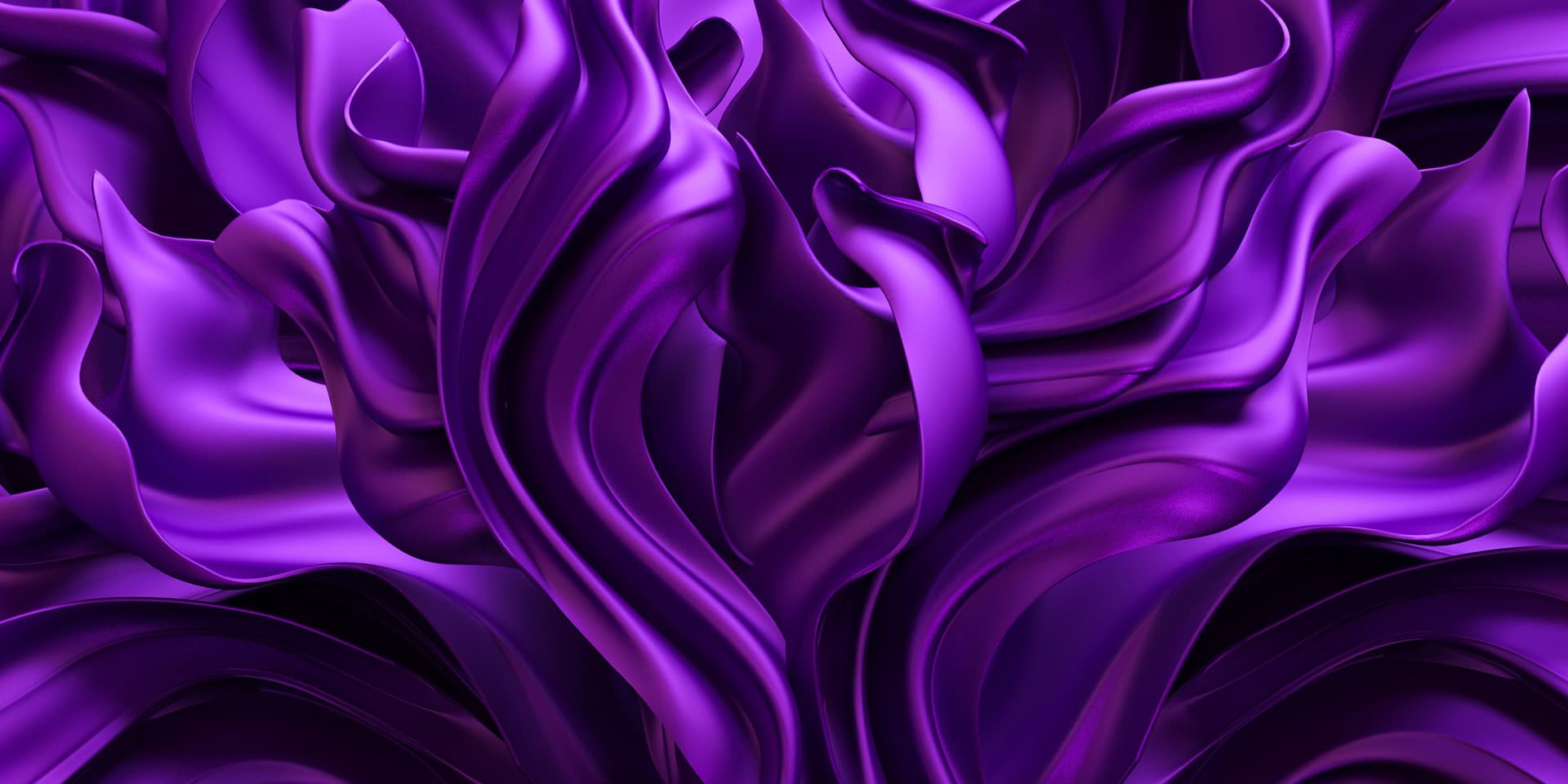 We create brighter, healthier smiles
MAXIMUM
Highly effective home teeth whitening
MAGIC GEL+LED KIT is a complete whitening course, designed to whiten and strengthen teeth.
Buy it now